DBV VALVE Recognized as the National High-Tech Enterprise
Good news! DBV VALVE Co., Ltd was recognized as the National High-Tech Enterprise.Recently, according to the "Administrative Measures for the Recognition of High-tech Enterprises" by the Ministry of Science and Technology, the Ministry of Finance and the State Administration of Taxation, the "First Batch of High-tech Enterprises Recognized in Zhejiang Province for Recommendation in 2021" was announced.Our company was successfully selected, and the company has officially officially Entered the ranks of national high-tech enterprises.
The identification of high-tech enterprises is based on the comprehensive evaluation of the company in terms of core independent intellectual property rights, transformation capabilities of scientific and technological achievements, organizational management level of research and development, growth indicators and talent structure.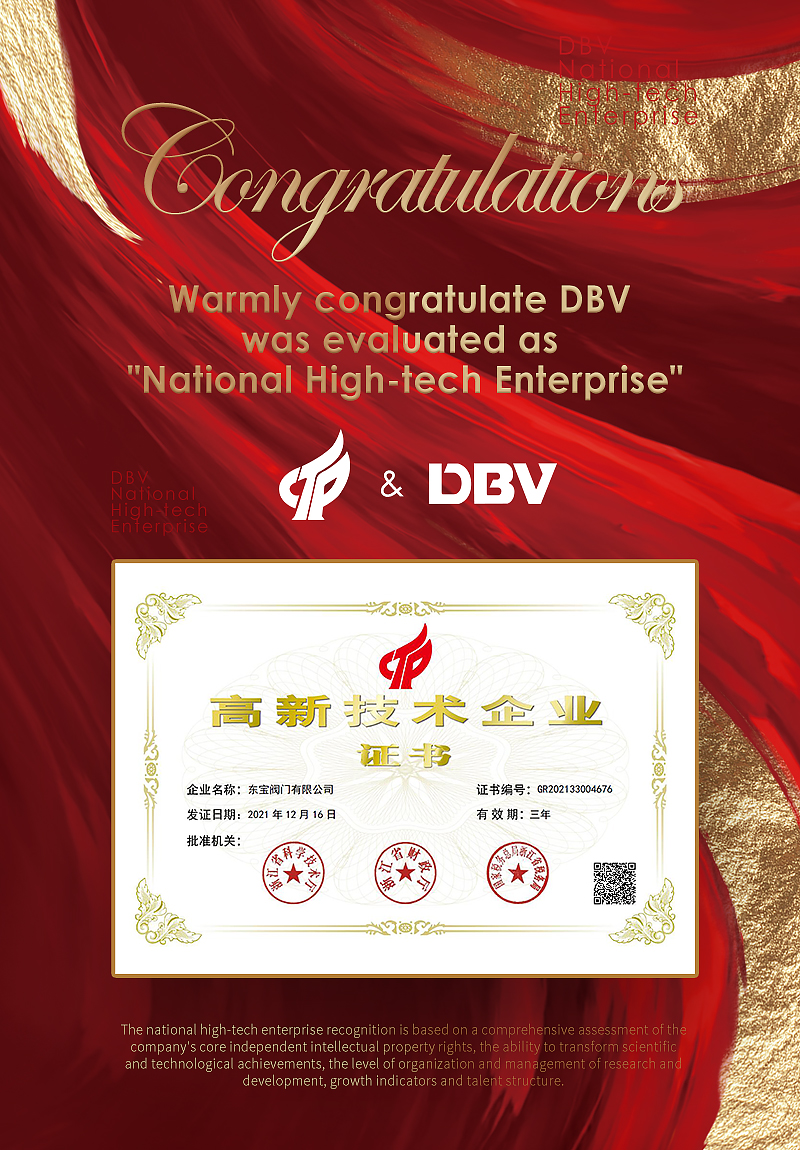 Winning this honor is not only an authoritative affirmation and recognition of Dongbao's R&D capabilities and overall technical level, but also an incentive and spur to the company's R&D and innovative personnel, which provides confidence and assurance to our customers, and also marks our company's technology. R&D capability has moved to a higher level!
"National high-tech enterprise" is not only an honor, but also a responsibility. The approval of the high-tech enterprise certification presents a great gift to the opening of Dongbao in 2022, which also indicates that Dongbao will develop rapidly with a high starting point, high goals and high speed in the next 10 years!