Maximum safety and reliable Quality
Maximum safety and reliable quality are what DBV required of its products. For almost 20 years experiences in manufacturing of ball valves, butterfly valves, gate valves, globe valves, check valves in carbon steel, stainless steel, alloy steel, low-temperature steel and other special steel. We focus on first-class quality and operational safety in every detail according to the latest valve design standards. In size DN3 to DN1400(1/8″ to 56″) ,suitable for pressure up to class 2500. Working temperature -196℃~800℃.
Advantages
We set up two plants in Shanghai city and Wenzhou city. Our company's design and development ability, strong technical and manufacturing capabilities, can fully meet client's requirements, makes DBV as one of the top world manufacturer of industrial valves. We achieved all kinds of certificates such as ISO9001, ISO14001, ISO28001, TS, CE, TUV, BV, etc.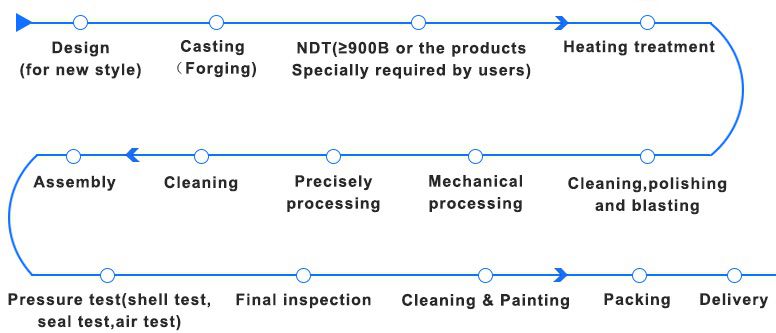 Ideal and employees
Our attention is focused on guaranteeing highest quality products during the whole service life of our valves. The experience, commitment and care of our employees, combined with regular factory, safety production, strict test and inspection. These key points are what guarantee our valve with high quality, shortest delivery & high efficient respond to customers. We are confident that DBV can become one of the best professional, the most comprehensive and the most reliable valve partner.